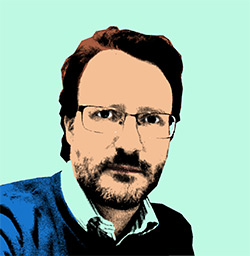 Live Stream Design is a project started by Sven (Sverrir Sveinn) Sigurdarson, the innovator of the Live Stream Design concept and method. The method was developed in the fall of 2017, and introduced to the world in the beginning of 2018.
Live Stream Design (TM) is an unregistered trademark of Sven and his company, TopFauna LLC, and used as such to designate sessions, ideas and advice introduced in relation to this website, www.livestreamdesign.com.  However, the method itself, or that technical way of organising the design, show, sales, production and delivery process of a designer or brand, is not under any patent or licence. It's simply an approach in using already and commonly available resources, which anyone can use without asking Sven or livestreamdesign.com. 
Advice with "how to" information and information about how to achieve success in this field will/may be available, for a reasonable and just fee. Simply check the page Success Advice, and sign up on the email list to be informed.

Other projects by Sven Sigurdarson
Live Stream Design is by no means the first project or innovation by Sven. In his life he has worked on a wide range of projects. Some of these have been a success, others are still works in progress, and there are also many potential business projects on which it is possible to focus on in the future. But these years have also presented extremely pressing challenges that would need to be addressed and finished, to be able to move on and do new things.
The website Ideabun.com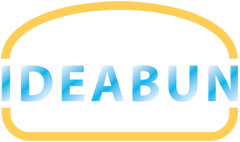 Sven has set up a special website to showcase his many ideas. The website is Ideabun.com. The website Ideabun presents both a great number of
business ideas
that are posted there
for free
, and anyone can use for free in interested. Ideabun.com also outlines
business plans/ideas
that Sven might be interested in working on with
business success as the goal
. There is also a section about
past and finished projects
, including Sven's largest project to date (at least geographically largest): The fundamental work on developing the first and only suggestions ever developed and introduced by anyone (before it was taken up in the parliament itself) for protecting a large part of Iceland's highland and form Western Europe's largest national park on and around the Vatnajokull glacier. This is also the project that seems to have presented the greatest challenges for Sven, which is described elsewhere. And finally, on Ideabun.com, there is a small section of
quirky ideas
to have a little laugh. The website of Ideabun is at
www.ideabun.com
.
That's about it…
In the meantime, I hope you enjoy this website about Live Stream Design and that the content here will make you think about new and exciting opportunities that this method may open up for designers and brands. With friendship and respect Sven (Sverrir Sveinn) Sigurdarson